Click on thumbnails to view videos.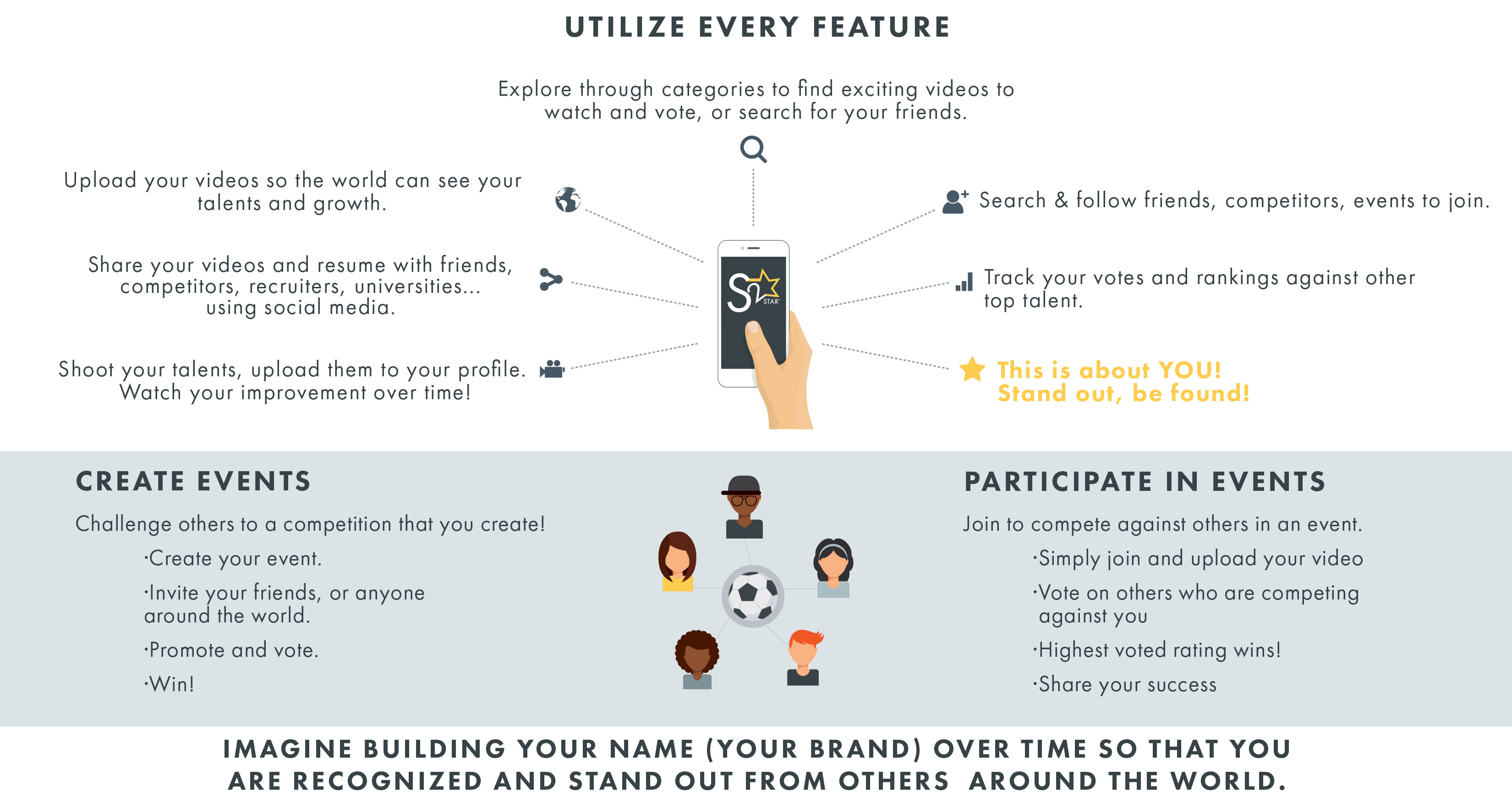 Welcome to Start2Star! World-Wide Star Talents
Are you interested in modeling, singing, acting, or dancing? If so, Start2Star is the venue for you! Through Start2Star, aspiring models, singers, actors, and dancers just like yourself can connect with your friends, family, or anyone anywhere in the world in sharing your unique and personal videos. You never know who'll spot you when utilizing Start2Star's many features!
You will be given the opportunity to see if you have what it takes to work in major markets World-wide and in the United States such as New York, Los Angeles, Miami, and Chicago through Start2Star's online and in-person events which allow you to compete against others within your category and vote on your favorites. If you selected as the winner in your category - the highest voted wins - you can then share your success and win credits.
Start2Star is not the only way to share your unique and personal talents with the world, but it is a safe, educational, family-oriented way to gain knowledge about the talent industry and connect with new people that are all under one "roof" at the same time, giving you undivided attention while you showcase your talents in front of them.
Here's how it works:
Utilize Every Feature
Explore through various categories to find exciting videos to watch and vote on, or search for your friends.
Upload your videos so the world can see your personal talents and growth.
Share your videos and resume with friends, competitors, recruiters, universities, and more all while using popular social media outlets.
Shoot your talents and upload them to your profile. Watch your improvements over time!
Search and follow friends, family, competitors. Join and/or create local events.
Track your votes and rankings against other top talents within your category.
This is about YOU! Stand out, be found.
Create Events
Challenge others to a competition that you create!
Create your event.
Invite your friends, family, or anyone from anywhere in the World.
Promote and vote.
Win!
Participate in Events
Join to compete against others in an event.
Simply join and upload your video.
Vote on others who are competing against you.
Highest voted rating wins!
Share in your success.
Imagine building your name (your brand) over time, so that you are recognized, as standing out from others around the world. World-wide singers, actors, models and dancers becoming Stars.